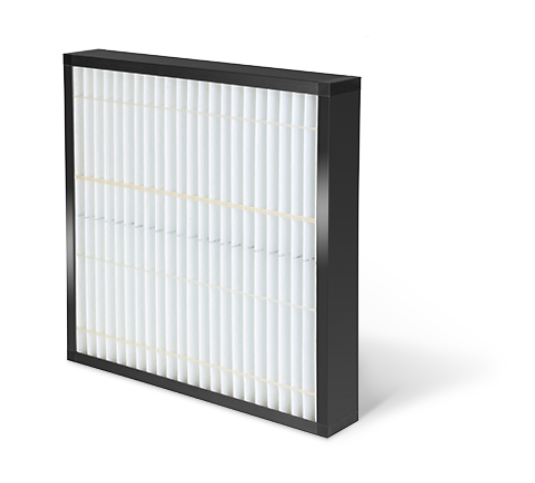 hydroPack
Material: N/A
Power: N/A
Brand: Freudenburg
Descriptions
Specifications
Application
hydroPack MP 45 KTC-W filter cells are used for intake air filtration of
gas turbines in power generation and in the oil and gas industry
compressors and diesel and gas engines.
Here they extend the useful lifetimes of the downstream high-performance filters.
Features
Thanks to coalescing properties ideally suited for applications where filters are exposed to constant waterspray or fogging.
hydroPack MP 45 KTC-W Filters are fully-potted resulting in a leak-free construction.
A water barrier at the bottom of the filters back side reduces intaken water from reaching the clean-air side. This ensures enhanced prefilter lifetime and protection of the downstream filter stage.
The entire filter element is metal-free and thus non-corroding and fully incinerable.
Powered by Froala Editor
Output - AC (Loads/Grid)
Value
Filter Dimension (HxWxD) (mm)
595x595x9