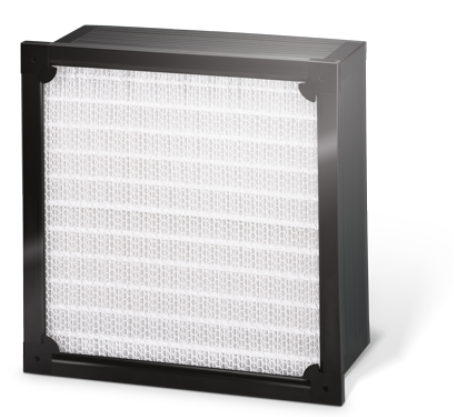 MaxiPleat MX 95
Material: N/A
Power: N/A
Brand: Freudenburg
Applications
Viledon MaxiPleat cassette filters offer maximized operational reliability and cost-efficiency for supply, exhaust and recirculated air filtration in ventilation systems, e.g.
in intake air filtration for gas turbines and compressors
in industrial processes (chemicals, pharmaceuticals, foods and beverages, optics, electronics, surface treatment, etc.)
in sophisticated air-conditioning applications (laboratories, libraries, museums, airports, office buildings, etc.)
as policing filters in dust removal applications
Features
High-strength micro-glassfiber papers with a special thermoplastic bonding system and hydrophobic coating are used as filter media.
Our patented thermal embossing process, with its optimum V-shaped pleat geometry, ensures full utilization of the filtering area and uniform dust deposition.
The low average pressure drop, i.e. a very slow increase in the pressure drop, ensures a long useful lifetime, with cost-efficient and reliable operation.
The leak-proof casting of the dimensionally stable pleat pack in the distortion-resistant plastic frame results in outstanding bursting strength as well as high security against dust penetration.
Product variants
---

Powered by Froala Editor